Change Management
Enhance company culture, internal processes, technology infrastructure, corporate hierarchy, and other key business components, in order to drive transformation and achieve strategic goals.
Organizations should strive for innovation, adaptation, and continuous improvement to stay competitive and achieve success. With us you get a strong advocate for a proactive approach to change, at speed and at scale.
Change management initiatives are successful if they address key factors that contribute to the push for digital transformation, including technological advancements, ever changing customer expectations, competitive landscape, data-driven insights, cost efficiency and productivity, regulatory and compliance requirements, and remote work and collaboration.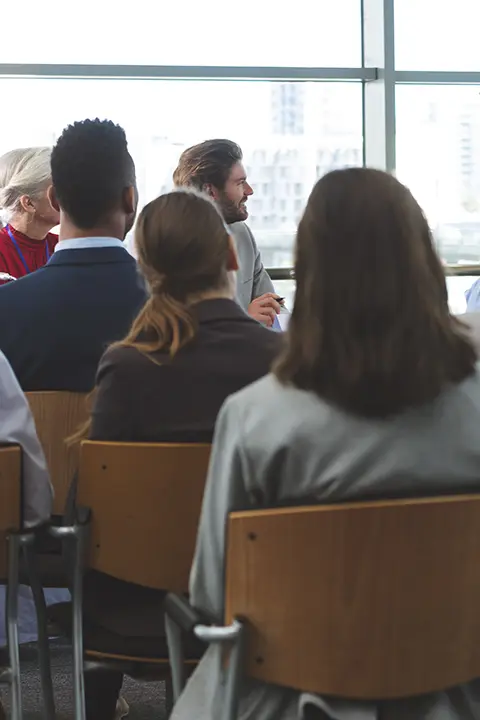 Our tailored solutions are designed with the imperative of enabling a smooth transition in each case. Their primary objective is to ensure a seamless transition from the current state to the desired future state. This involves minimizing disruptions, mitigating resistance, and maintaining operational continuity during the change process. Our solutions also aim to align stakeholders at various levels within the organization, including leadership, management, and frontline employees. This entails obtaining their buy-in, addressing their concerns, and ensuring their active support throughout the change process.
Digital Transformation
Unlock your organization's potential through digital transformation, driving operational efficiency, captivating customer engagement, fostering innovation, empowering data-driven decision-making, and gaining an unbeatable edge in the dynamic digital landscape.
Process-centric solutions
Ignite your business transformation with a process-centric approach that streamlines operations, maximizes efficiency, eliminates bottlenecks, and empowers your organization to thrive in an ever-evolving marketplace.
Internal PR and communications
The role of internal PR in business transformation is to effectively communicate the vision, goals, and benefits of the transformation to employees, foster engagement and alignment, and manage internal perceptions and change-related messaging to facilitate a successful and positive transformation process.